By Hook or By Crook
The first sign that my trip was not to be plain sailing, was when my request for a taxi was met with the response; "
"I'LL HAVE TO SEND YOU A FAST DRIVER!"
True to his word, Alice, my taxi driver, drove at breakneck speed, depositing me at the train station just in time. YAY! I went to key in my credit card as directed by the ticket vendor, what was it again?
"'I CAN'T REMEMBER MY PIN!"
I uttered in panic. She gave me a look that said, 'so? it's nearly lunchtime,' before scanning it in instead.
I HAD A TICKET IN MY HAND, I WAS ON MY WAY!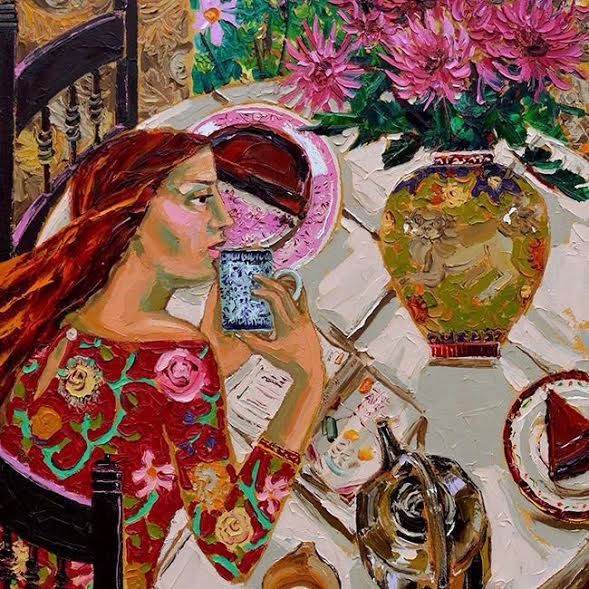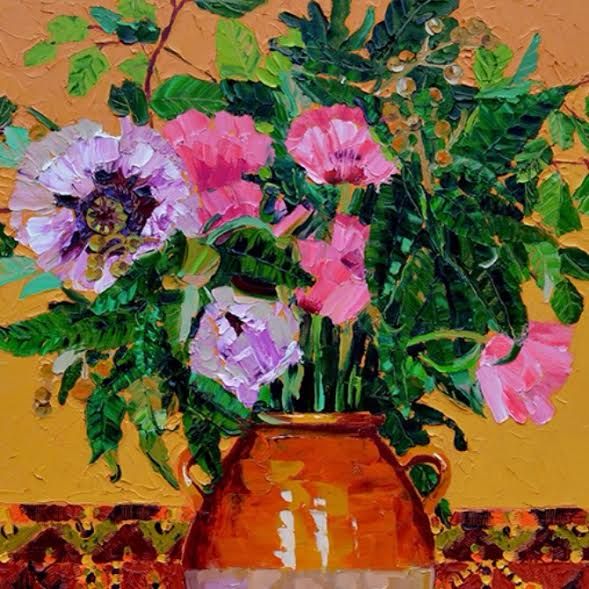 Or so I thought before I discovered the doors to the platform locked. I watched the train depart. NOOOOOOOOO!
I left the train station and trundled across the bridge to The Bus Eireann Depot, with my case, laden down with a laptop and six bottles of Ballygowan. Yes, six, although I forgot to pack a single pair of knickers! The Bus too had left. There was one last hope; another bus company called Dublin Coach, leaving shortly from Dooley's Hotel and I was informed that I could purchase a ticket over the internet, without my Pin but there wasn't sufficient time because the bus was just about to leave. FOILED AGAIN!
This time, however, the bus driver ushered me on board, without a ticket, saying we could sort it out when we got to Dublin.
SUCCESS AT LAST!
Seeing a Van Gogh once gave me the same feeling, vibrant and tranquil at the same time. This years exhibition, 'Feast' was inspired by Lucy's own daughters wedding and features flower girls communing with woodland creatures, like robins and squirrels and foxes, at times barefoot and holding bouquets of flowers, flowers everywhere, in thick creamy impasto, layer upon layer; and food! a veritable feast indeed, fish and eggs and freshly picked greens and of course cake. Her females converse over tea and treats or steal an intimate moment alone with a piece of chocolate cheesecake and do not apologise for indulging. LUCY'S WORK ALWAYS FEELS TO ME FEMINIST IN NATURE AND A CELEBRATION OF THE FEMININE.
I sipped my wine and made a solemn vow to myself, to attend the opening of Lucy Doyle's exhibitions, whatever the obstacles to overcome, henceforth until the day I shuffle off this mortal coil, BY HOOK OR BY CROOK!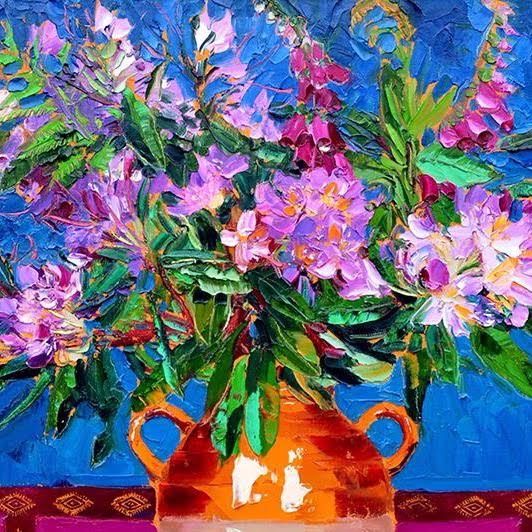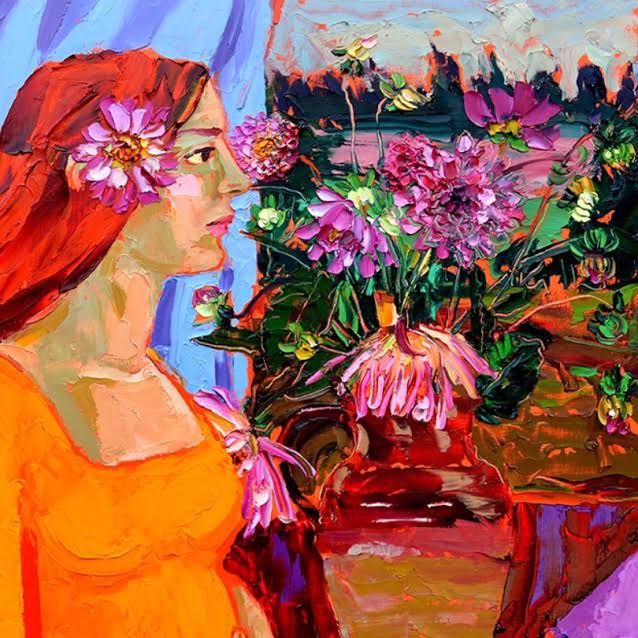 Lucydoyle.com
Thedoorwaygallery.com