The Oval
My first novel, which I hope will make you laugh, coming in 2016
Note: The sense of history here is palpable. The Oval, situated just around the corner from the GPO, opened its doors in 1822 and survived both The Easter Rising of 1916, during which the building was severely damaged by shellfire and also The Irish Civil War of 1922.
The Pub: The first thing that greets you, sat in the window, are the bronze busts of the seven signatories of The Irish Proclamation, James Connolly, Thomas Clarke, Thomas MacDonagh, Sean Mac Dhiarmada, PH. Pearse, Joseph Plunket and Eamonn Ceannt . Above these hang a beautiful harp, the official symbol of Ireland. The Irish flag is proudly displayed from the stairwell leading to the second story.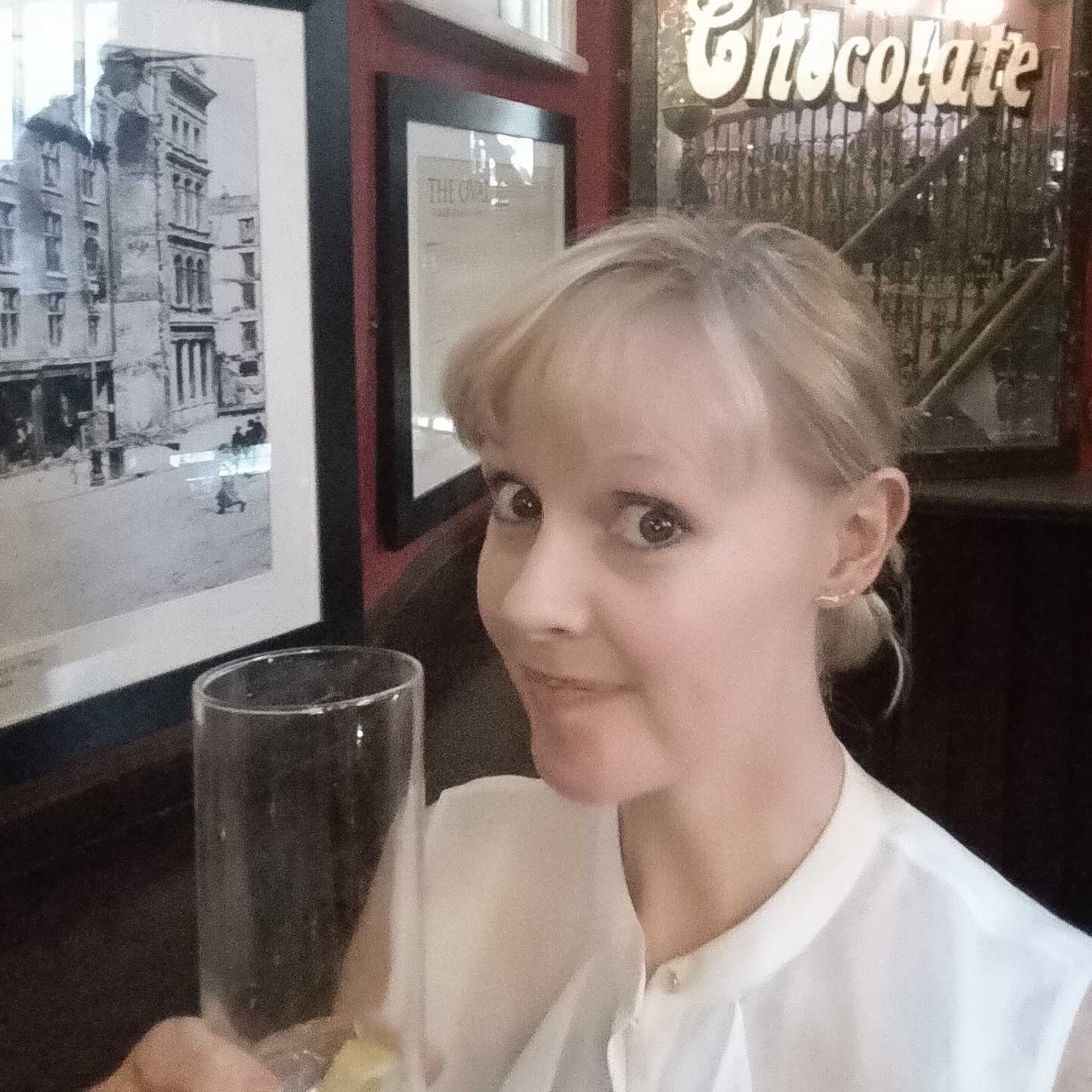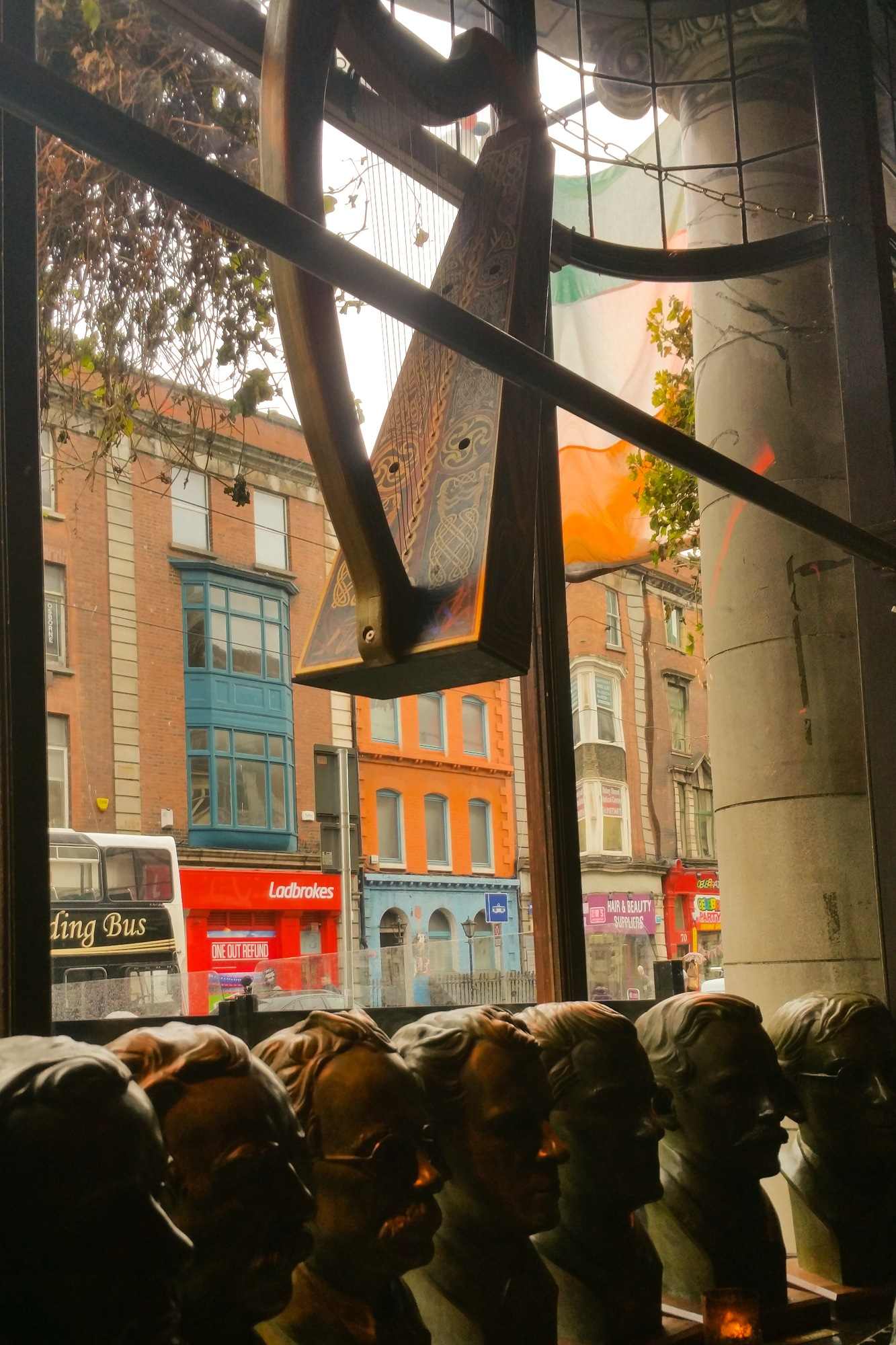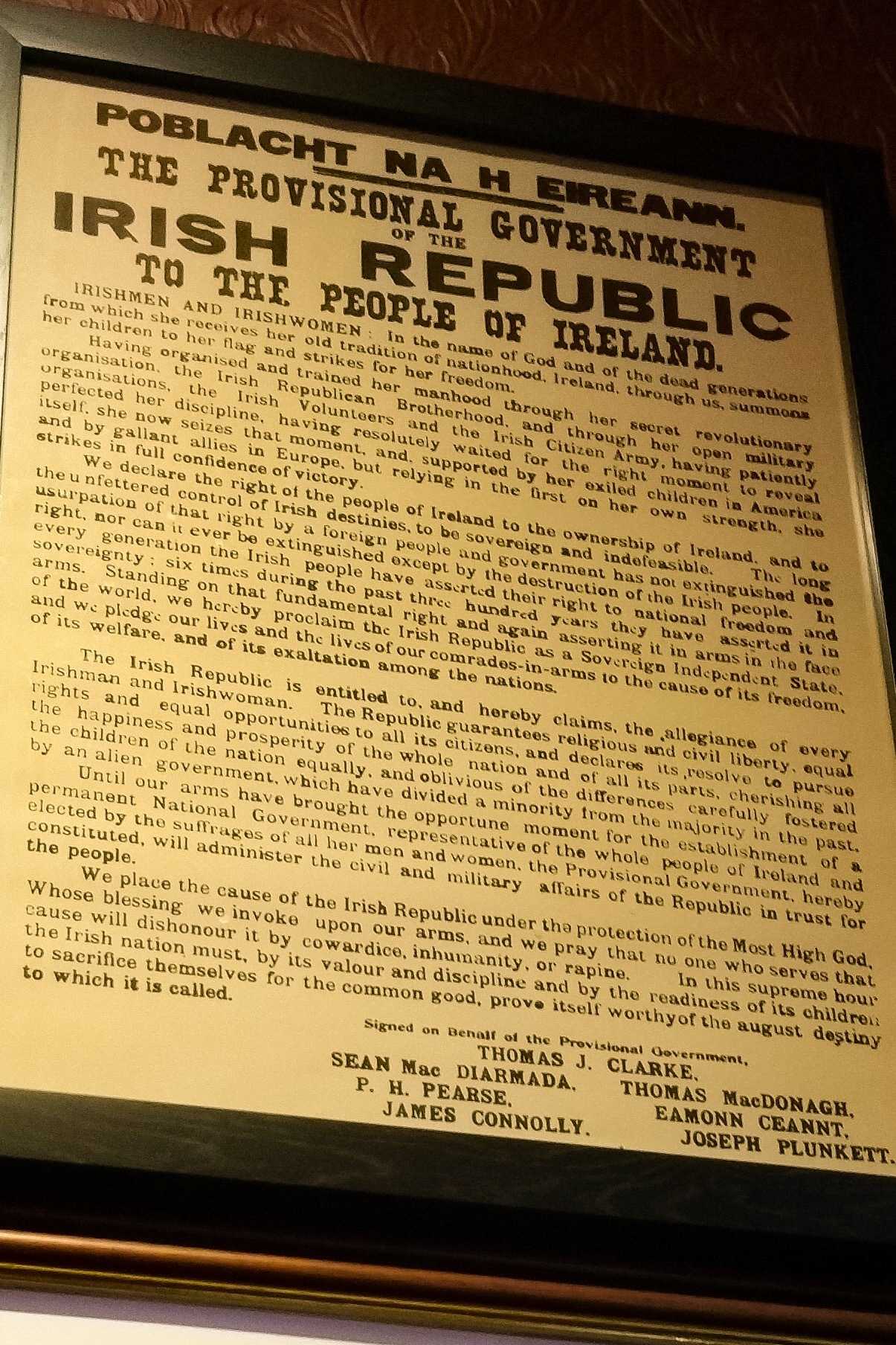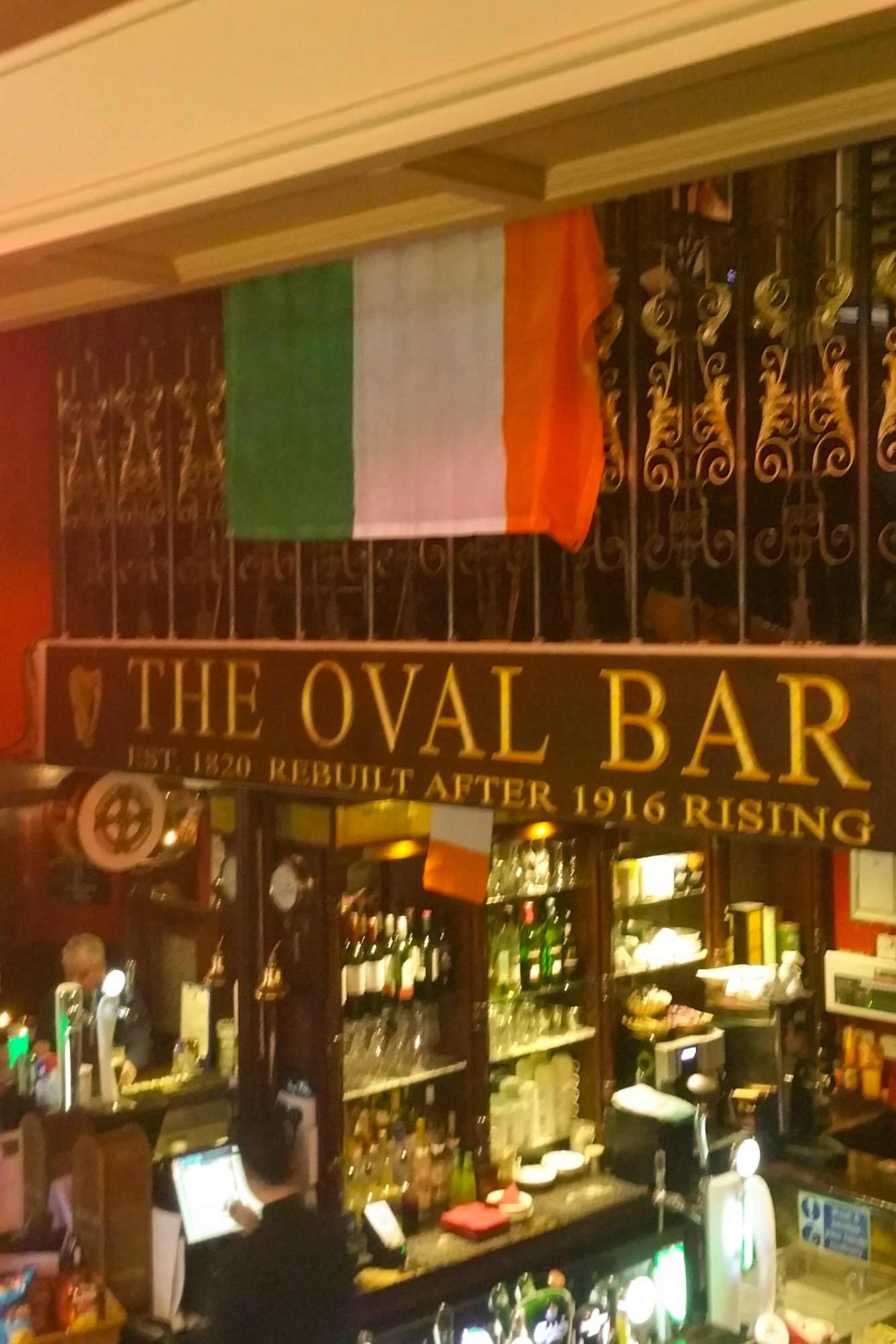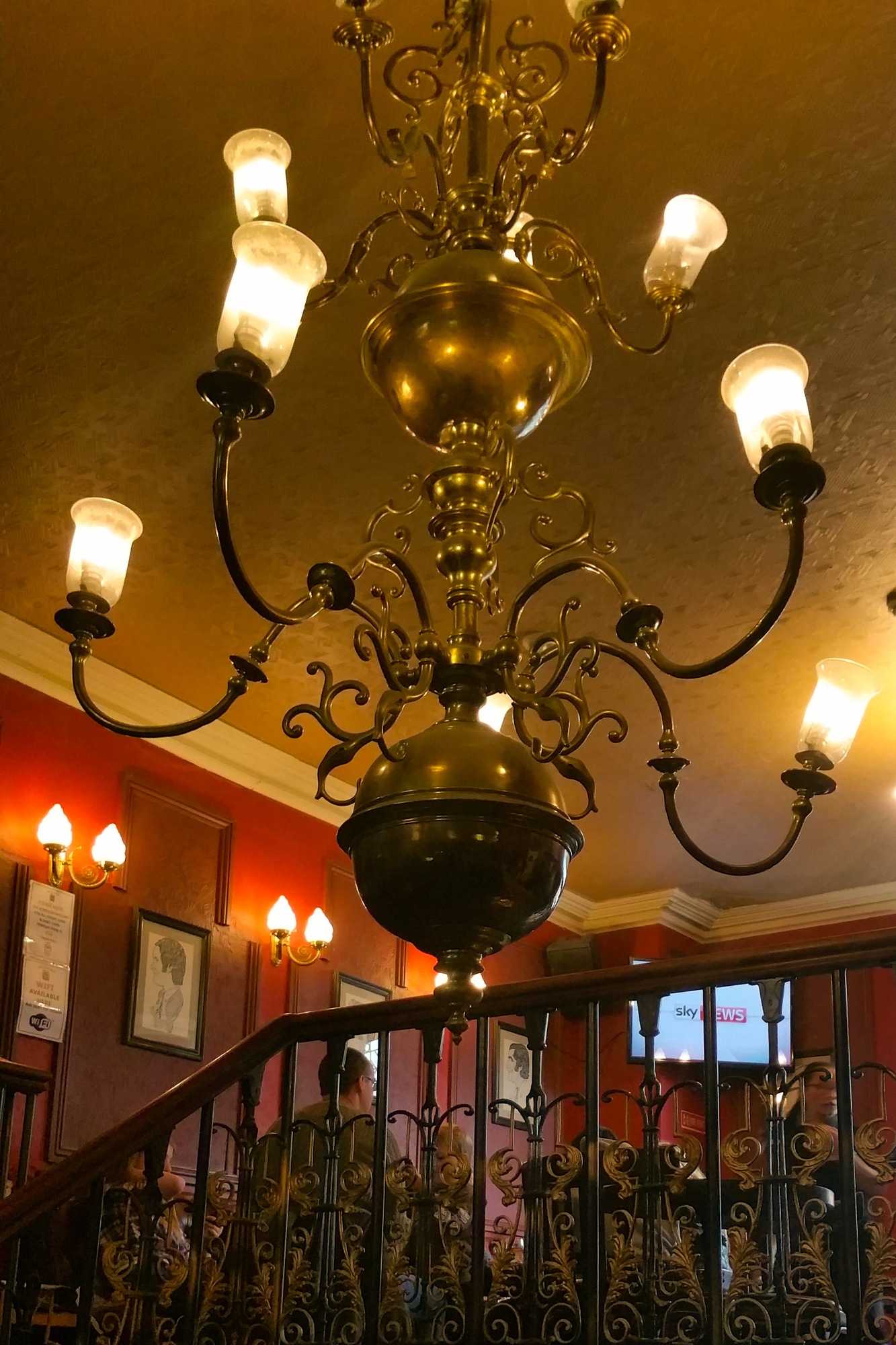 Drink: A traditional pub, with seating upstairs for diners, I treated myself to an all day Irish breakfast, minus the rashers and sausages. I'm a failed vegetarian that eats fish and every so often flakes when I see a roast chicken but eating veggie here was easy, as my mushrooms, tomatoes and fried eggs went down very well with a vodka and 7up. Who says you can't have a tipple, with your breakfast? and feck mints! you get FREE CHOCOLATE here after your meal!
The Crowd: An extremely busy establishment, with a bustling lunchtime clientele, in addition to shoppers and tourists. A good natured stag party livening up proceeding, before we departed. Yep, craic will always gauranteed in any traditional Irish Pub!
Loos: I appreciated the convenience of a set of wooden hooks in the loo, for my coat and bag. Why more public lavatories cannot provide the same is beyond me. Yes, I am an unapologetic loo connoisseur! Listen up all ye Publicans!
Verdict: If you're planning a trip to the 'GPO Witness History 1916 Exhibition' don't forget to pop around the corner for an all day breakfast and bevvy at the Oval!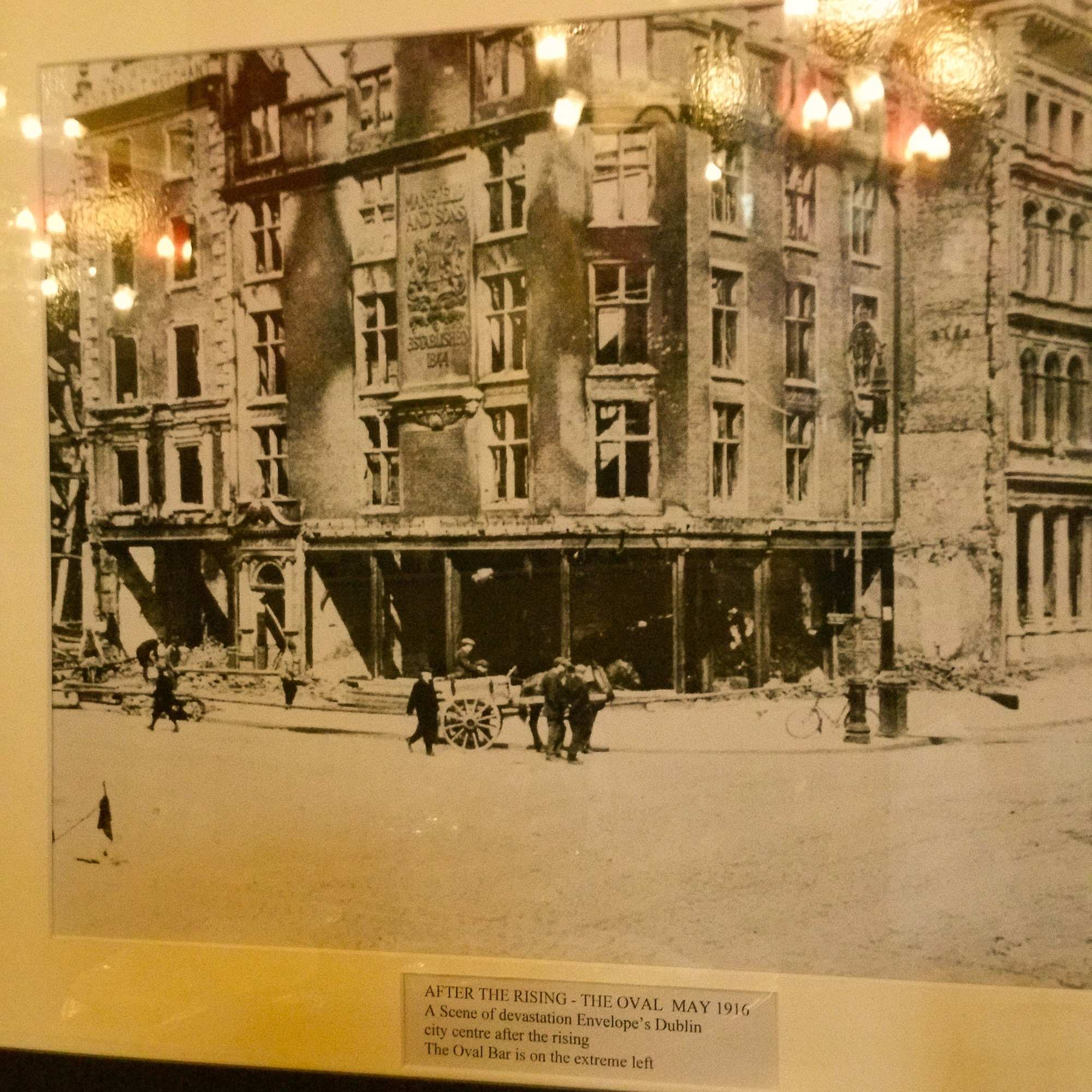 Follow me on Twitter below : )